Only Carpet Keepers uses PureScience™ to work pure magic
At Carpet Keepers, we've turned today's most advanced carpet and upholstery cleaning science into a powerful cleaning system that works pure magic with water, steam, non-toxic products and our own ingeniously thorough techniques.
PureScience™ can make grime, oils, gum, wax, germs, stains, odors, and pet accidents— disappear. Because our PureScience system does a deeper job of cleaning carpets, rugs and furniture, we can do a better job of helping our customers take pride in homes and workplaces that look (and smell) as fresh as new! We can save you thousands of dollars, too, since furniture and carpets last—and look good—far longer.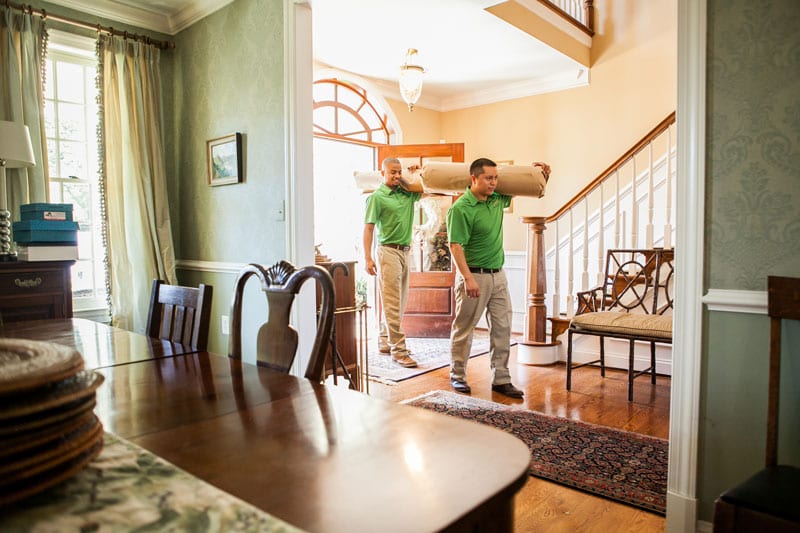 Carpet Keepers PureScience™ deeper cleaning system offers far more than clean:
Extra protections for walls and wood floors while we're working
Fabric testing to determine fiber type and dye stability
Pre-vacuuming—critical to keeping soil from returning as fibers and fabrics dry
Furniture moving
Pre-conditioning, pre-grooming to loosen soil, and spot-treatments
Advanced soil extraction
"Water Claw" technology for stubborn pet odor removal
pH balanced rinse to maintain fibers' fresh, soft feel
Post-cleaning spot treatment for problem areas
Careful grooming of carpet pile and fabric texture
Speed dry high-velocity air drying
TWO satisfaction inspections: one when we complete the cleaning service, and a follow up call 48 hours later to make sure no "ghost" spots or odors have returned (and if they have, we return without additional charge to make everything right)
Carpet Keepers is committed to excellence in carpet, upholstery and area rug cleaning.  Our commitment to serving our clients with great service is the basis for our continued growth in the Leesburg and Loudoun County community. To learn more about our eco-friendly deep cleaning and restoration services contact us by phone or form.