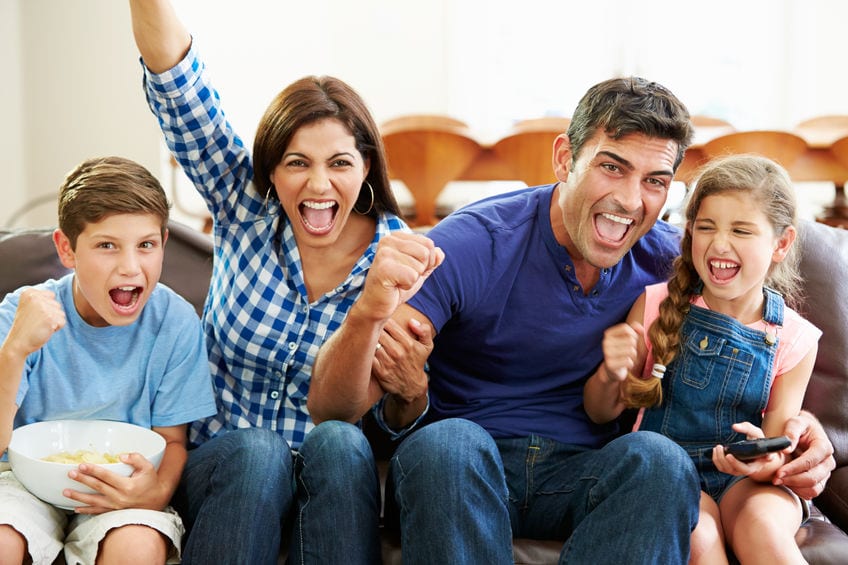 27 Sep

Football Season Entertaining Done Right

It's officially Fall and football season is here! That means it's time to host your epic game day party. While most people think the best parties are all about the wings and watching the game on the latest and greatest TV, like the new Samsung QLED 8K, there's actually much more to a party. When trying to make it enjoyable for everyone, you may want to consider these tips to ensure that your football entertaining is done right!
Declutter

. Chances are that you and your friends will be gathering in one area of your home like a man cave or entertainment room. Take a look at that room and see how cluttered it is. Do you see any open wall space? Can you walk or stand between the furniture? If not, you should consider removing some things from the area as it's only going to feel more crowded as you add more people. Another thing you may want to consider decluttering is your refrigerator. It will make cleanup a lot easier on you and whoever decides to help you. 

Decorate

. Parties are a great time to be festive. No matter what time of year or the reason for a party, decorations are inviting to your guests. They make your home feel cozier and inviting. Plus they're great conversation pieces when you have unique decor or even decor that's reflective of your favorite team colors.    

Clean your carpets

. Speaking of decorating, cleaning your carpets will make them much brighter which can really make your decor pop. Clean carpets are also great for making the indoor air quality and overall environment better. Aside from cleaning your carpets, you also want to protect them. When you a lot of people in one space, accidents are prone to happen, especially when you add sports to the mix. It's better to be safe than sorry.

Prepare your furniture

. Just like you need to protect your carpets, you should protect your furniture too. Get your

upholstery cleaned

and protected to make sure your furniture fabric isn't ruined in the event of a spill. Outside of cleaning and protecting, you also want to make sure that the furniture is arranged for a better viewing experience of the game. You may even want to consider bringing additional seating in depending on how many guests you are expecting. 

Have snacks on hand

. When you're hosting a party, people are likely to stay longer and feel more comfortable when you have snacks on hand. You don't have to prepare an entire meal but it's good to have a variety of finger food. When you're planning your menu, it's a good idea to be cognizant of food allergies or restrictions that any of your guests have so that you can be sure to make them feel included. Southern Living shares some great

football recipes

that will meet dietary restrictions and be crowd-pleasers. 
By taking each of these tips into consideration, you'll be sure to have an amazing event where everyone can't wait to come back. Your guests will feel welcomed, included and comfortable and your new QLED TV won't be the only highlight of the day.