02 Sep

Time to Clean that Mattress
PureScience to the Rescue
Our mattresses take a lot of abuse over the years. We sleep on them, eat on them, jump up and down on them, and more. If you've had your mattress a long time, you may have wondered if there's any way to give it a deep cleaning. Fortunately, there is. CarpetKeepers offers professional mattress cleaning that features our patented PureScience technique.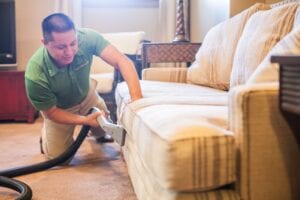 Here Are Some Good Reasons
Save Money
Mattresses are expensive. Save money by refreshing your piece instead of replacing it.
Replacing your mattress is also an environmentally-friendly choice. Instead of taking it to a landfill, refresh your old mattress to make it look, feel and smell like new
Dust Mites
Your house is full of dust mites, and one of their favorite hangouts is your mattress. Dust mites are hard to remove, but a thorough cleaning is one of the best ways. A professional cleaning will eliminate dust mites from carpet, upholstered furniture, and more.
Food Spills
Many of us enjoy snacking in bed while we chat, watch TV or catch up on social media. If you do, your mattress has probably seen its share of coffee, food crumbs, wine, mustard, and more.
Grease and sugar from food attract pests and keep dirt embedded in your mattress. Get rid of that deep-seated dirt to get a clean, sanitary mattress.
Kids and Babies
There's nothing like cuddling in bed with your kids. However, they can leave many messes, including shoe dirt, drink spills, grass stains, and more. A professional cleaning will restore and refresh your mattress.
Pet Messes
We love our pets, and we enjoy letting them share our beds. Older pets and those with illnesses can sometimes have unfortunate accidents. If your mattress has lingering pet odors, it's time for a professional cleaning.
Illness and Infection
When you're sick, you stay in bed. That's smart because your body needs rest, but it also gives germs an excellent opportunity to take up residence in your mattress. Cleaning and sanitizing your mattress will make it safe for everyone to share.
Blood and Bodily Fluids
If you've ever had a nosebleed, you know how hard it was to get the bloodstains out of your sheets and clothes.
Other accidents and illnesses can leave bodily fluids on your mattress. Cleaning these can be difficult, and professional cleaning is the only way to know the stains and smells are gone.
Smoking
Smoking embeds the thick, tarry scent of cigarettes in your upholstered furniture and your mattress. A professional cleaning will lift those stains and make your mattress smell fresh again.
Allergic Reactions
If someone in your home has allergies, a clean mattress can help. Professional cleaning with a safe, non-toxic method is the best way to reduce the effects of allergic toxins.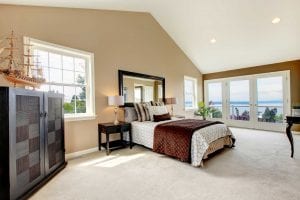 Talk To the Cleaning Experts at CarpetKeepers
You already know how well we clean carpets, furniture, and rugs. Why would you trust anyone else to clean your mattress? Contact us today to learn more about our safe, nontoxic PureScience cleaning method.